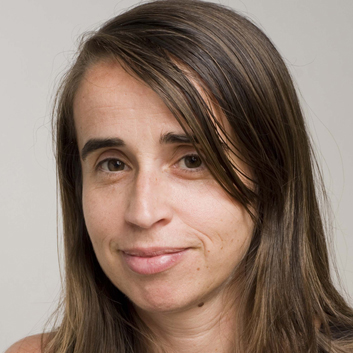 Ana João Romana
REGENT: Estudos tecnológicos e materiais: 6 ECTS
Degree in Painting (Fine Arts College Lisbon), Post-graduation in Museum Studies and Heritage (Nova University Lisbon), M.A. in Printmaking (Royal College of Art), is concluding the PhD on Artists' Publications (Algarve University), with the thesis To publish the history/story of the artist's book in Portugal.
Exhibiting regularly since 1996, in Portugal, United Kingdom, Finland, Ireland, Spain, Japan, China, Brazil, United States of America and Dubai. In addition to her work as a visual artist since 2000 she works as a publisher, of her own artist's books and from other authors, also works as a mediator in the area of modern and contemporary art in projects connected to the book.
Grants from Gulbenkian Foundation, Artworks Wales, Pollock-Krasner Foundation.
Fine Art lecturer in Évora University between 2003 and 2005 and in Escola Superior de Artes & Design- Caldas da Rainha since 2007, in the areas of printmaking, artists' books and drawing.